Clothing Manufacturing
In 1997, Mobile SRL has established its clothing manufacturing division and today is a leading manufacturing in Republic of Moldova. We are focusing on the manufacture and supply of competitively priced, high quality and reliably delivered ladies wear, to the better end of the retail market in the European countries. This includes coats, jackets, trousers, skirts, dresses and blouses (structured and unstructured).
Today we manage 3 factories in Republic of Moldova with a total production space of 20000sq ft and employ about 260 employees.
Our production capacity is:
 50000 highly sophisticated dresses
 60000 delicate blouses
 50000 skirts
The director of Mobile SRL clothing manufacturing division is Georgeta Mir.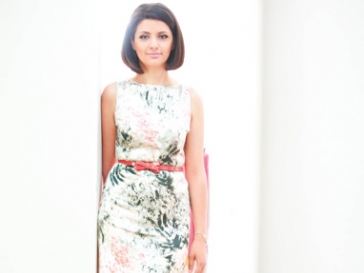 Georgeta Mir grew up wanting to be a clothing designer. Her talent attracted her first clients when she was just 17. Encouraged by her early success, she attended London College of Fashion and graduated in 2003. Then, Georgeta returned to Chisinau, Moldova and opened a small tailor shop, Georgeta Design, employing seven people. By most standards, she was successful, producing clothing for scores of local residents. But Georgeta dreamed of accomplishing more. She completed small orders for companies, but most of her work was for individuals, and she wanted to grow her business. She still owns the tailoring shop, but she has built a new, industrial-size enterprise in 2007.
Our clients include: